Award-Winning Landscaping Design in Affton, MO
Local landscapers in Affton, MO. When you're a homeowner in Affton, MO, your property is an extension of yourself. Whether it's garden maintenance or conceptualizing entirely new landscape and hardscape, you want to make sure that the work is done right the first time. Professional, local landscapers have the knowledge and experience to help you create something beautiful while staying cognizant of the unique challenges of Affton, MO weather, soil, and zoning regulations.
Poynter Landscaping has been trusted in the design, implementation, and maintenance of breathtaking landscapes in the Affton, MO area for more than two and a half decades. Call us today at 636-256-2600 or tell us about your project through our online contact form.
Why You Need Local Landscapers in Affton, MO
Whether you need your car fixed or your wisdom teeth pulled, a professional is typically needed to make sure the job is done right. For people looking to improve their property, hiring a professional local landscaper in Affton, MO can do wonders for how they experience their home. Their expertise can help you create an outdoor space that matches what you want in both function and aesthetically. From design and installation to seasonal maintenance, below are some of the main benefits for hiring a local landscaper to help with your property:
Understanding the Local Climate
Landscapers who understand the local climate and environment are well-equipped to create and maintain beautiful and functional outdoor spaces that are well-suited to the area. They have knowledge of the Affton, MO weather patterns, temperature ranges, and soil types, which enables them to select plants, trees, and other landscaping materials that will thrive in the local conditions. This knowledge also allows them to advise property owners on how to properly maintain your plants.
Additionally, a local landscaper will have knowledge about the typical pests, diseases, and other environmental factors that could affect the plants and landscape, and take necessary actions to prevent it.
Understanding Local Affton, MO Zoning Laws and Regulations
Local landscapers can also help property owners navigate local zoning laws and regulations, and can advise them on the best way to implement their landscaping ideas while staying within legal guidelines. Poynter's landscapers also aware of Affton, MO HOA laws and regulations, and can communicate with your HOA to ensure you don't have to answer for an unintentional violation.
Personalized Designs That Reflect a Property Owner's Personal Style and Taste
Another benefit of working with professional landscapers is they will combine their expertise with your personal preferences. Whether you want conventional flower beds or modern hardscapes, they can breathe life into the landscape you envision. Plus, since they have a wealth of experience with different clients and properties, their designs can be truly one-of-a-kind. Your outdoor space should reflect who you are – it should be tailored specifically to meet your needs and desires.
Higher Curb Appeal
Contracting a local landscaper is one of the best investments you can make while you own your property. According to the American Society of Landscape Architects, hiring professional landscapers can increase its value by 15-20%. Any money you spend on landscaping can be repaid to you by 267% more when you sell your home.
Enhanced Aesthetic Appeal
A professional landscaping job in Affton, MO will turn any ordinary lawn into something extraordinary. Whether you're looking for a little extra help around the yard or ready to take on more ambitious projects, such as installing water features, our local landscapers are here to do the job. They can help make your home the envy of your family and friends.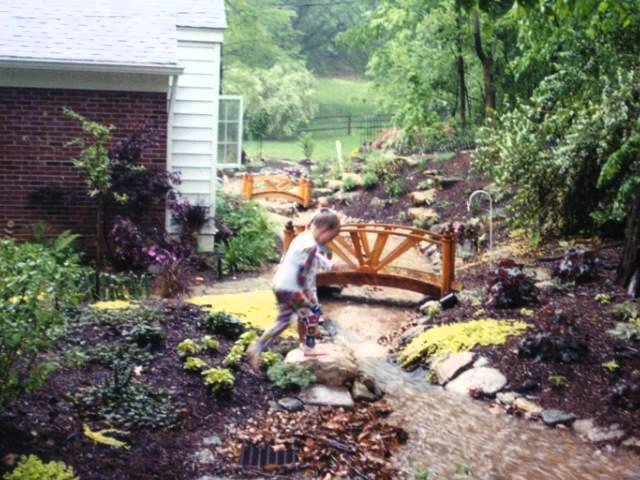 What Services Do Local Affton, MO Landscapers Offer?
Poynter Landscaping is a one-stop-shop for all your landscaping and outdoor living space needs. We can provide you with:
If you'd like to improve the way your yard looks, but you're not ready to take on a huge project, we also love to do small projects and enhancements in the Affton area.
Other services we offer in Affton, MO include:
Call Poynter Landscaping's Local Landscapers in Affton, MO Today
Local landscapers can do a lot for you – increased curb appeal, enhanced aesthetic appeal, customized designs tailored specifically to you and professionally maintained landscapes – all of which add up to making your home look great 365 days a year. Call Poynter Landscaping today at 636-256-2600 or tell us about your project online to learn more about what our local landscapers in Affton, MO can do for you.
---