Skip to content
Gardening & Maintenance Plans St. Louis
You want the first impression of your home to be "incredible," "amazing," or "I want their house." Our Horticulturist team can give you just that. We create incredible outdoor experiences that wow friends and family and will have neighbors envious of your tailor-made lawn and garden.
Listed below are several different resources and gardening & maintenance plans you can take advantage of!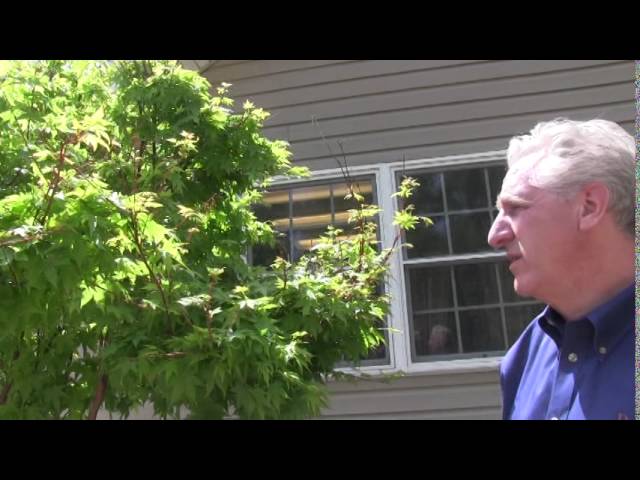 Programs
Preferred Plus+ Maintenance Program | 14 Visits
This program has all the bells and whistles. All of the essential services of the Preferred Maintenance Program plus extra visits from our horticulture experts in the spring to plant annuals and get them off to a great start (plants not included) and in November and December to manage leaf removal. This program offers a lifetime warranty on plant material, if paid in full.
Preferred Maintenance Program | 10 Visits
All of the essential services to keep your plants healthy and your beds weeded, including all of the services of the Basic Bed Maintenance Program double the visits and a lifetime plant warranty if paid in full. The Preferred Program allows us to be more in tune with your garden. With monthly visits throughout the growing season we can keep our eye on things and stay on top of weeding, deadheading, plant healthcare, and other basic maintenance tasks. This allows you to enjoy your garden with a completely hands off approach.
Basic Bed Maintenance Program | 5 Visits
We recommend this package for someone who is looking for a little extra help around the yard. All of the basic services are included to keep your plants healthy and your beds weeded. With less frequent engagements (every other month), we keep your yard from getting out of control and allow you the lighter, more fun homeowner gardening over the course of the year.
Spring & Fall Cleanup
Do you just need one-off service? Poynter's Spring and Fall cleanup service has you covered. Our horticulturalists will take care of any flower beds, cleanup, and landscaping. Call us at (636) 256-2600 now for details or click the link below.
*Preferred Plus plans include an extra visit in May, June, November, and December
Lifetime Warranty
We offer a warranty on all plant material that we manage for our customers participating in either of our two pre‑paid Preferred Maintenance Plans. Replacements will be made with commercially available sizes. Mature trees are not covered as these are subject to their natural life cycle. Other exceptions may apply.
Horticultural Services
Our Mission
To provide exemplary horticulture services efficiently and using the latest industry best practices.
Our Guarantee
We aim to exceed your expectations by providing certified horticultural expertise, outstanding communication, reliable scheduling. Our highly trained staff is committed to providing the highest quality service and attention to detail that your landscape deserves.
Services
We tailor a plan specific to your property to keep your plants healthy and your landscape looking stunning.
What does that include?
Essential Services:
Weed control by hand-weeding and pre & post emergent when needed
Nutrient-rich fertilizer applications suited to your plantings at the appropriate time of year
Pruning to maintain plant health and the aesthetics of your property
Perennial care: deadheading, cutting back, as needed
Spade edging and mulching of beds
Blowing beds and hard surfaces on every visit
Debris removal from beds
Plant Healthcare: We scout, treat, and monitor any pest and disease issues you may have using best practices and in an environmentally responsible way whenever possible.
Expert Horticultural Services
Lawn Services

7 fertilizer applications, insect and disease control (as needed); lawn renovation (double core aeration and over seed).
Mowing

(This service is only offered in a limited area) 33 weekly mowing visits with trimming and clippings dispersed.
Irrigation Services

Start-up and shut down, seasonal adjustments, water feature care.
Enhancements

Annual flower plantings (warm season annual, cool season annual, bulbs and containers). Ask us about other needs such as new plantings, hardscape work and irrigation modifications.
Autumn Leaf Removal

This can be a stand-alone service or added to any of the maintenance programs. A typical maintenance program only offers leaf removal from garden beds. This add-on service would remove leaves from your entire yard. We can haul them away or coordinate with your leaf collection times.