Turning Your Landscaping Dreams Into Reality in Weldon Springs, MO
Landscaping near me in Weldon Springs, MO. Have you been dreaming of that perfect outdoor space, improving the functionality and look of your yard with graceful professional landscaping? Well, Poynter Landscaping Architecture & Construction is the place to turn near you in Weldon Springs, MO. No matter if you are looking at gardening maintenance, plantings, drainage solutions, or irrigation systems, our staff of landscape designers has the necessary hands-on experience to help you out.
We make it a priority to go that extra mile for our Weldon Springs, MO customers. For landscaping "near me," call us as soon as possible at 636-256-2600 or contact us online.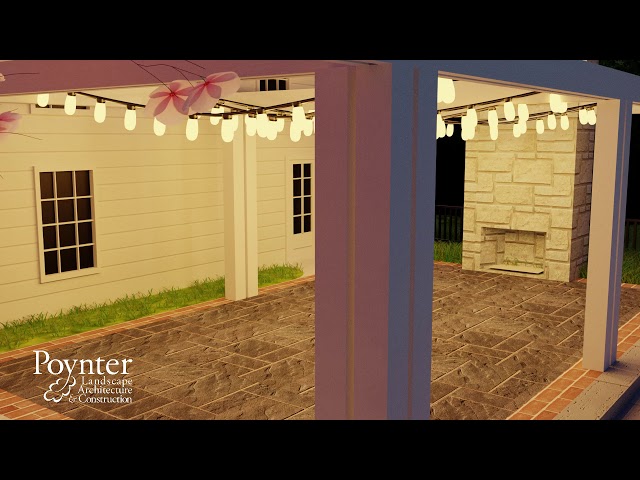 Download Our Free Outdoor Living Design Guide
Poynter Landscape has a Five-Star rating on Google and other websites for our exceptional customer care and craftsmanship. We've won 8 national PLANET Environmental Improvement and Design awards, and we were the Readers' Pick for "Best Landscape Designer" in St. Louis AT HOME Magazine.
Feel free to read our testimonials from our Weldon Springs, MO clients here, or check out our gallery and project spotlight.
Landscaping Near Me in Weldon Springs, MO: What Are the Benefits of Adding Landscaping to My Outdoor Space?
With professional design and expert execution working for you, landscaping near you from Poynter will be enjoyable for decades to come on your property in Weldon Springs, MO. The following are benefits seen by our landscaping clients throughout the Weldon Springs, MO area. Landscaping near you:
Acts as an Environmental Cleaner in the Weldon Springs, MO Area

Landscaping plays a vital role in capturing dust, smoke particles and other pollutants, and it produces boosted levels of oxygen. This energy efficient environment has reciprocal benefits throughout the year. Enough so, in fact, that a 50-foot by 50-foot lawn produces enough oxygen for a family of four.

Provides a Natural Coolant

Grass provides a much cooler area than cement or asphalt. Most importantly for your home, particularly in the scorching summers of Weldon Springs, MO, is the fact that your lawn acts as an air conditioner of sorts – producing temperatures in the surrounding areas that are around 31 degrees cooler than asphalt and 20 degrees cooler than bare soil. Additionally, trees, shrubs, and groundcover plants that surround homes can lower attic temperatures by upwards of 40 degrees.

Increases the Value of Your Weldon Springs, MO Home

Landscaping can boost the value of property and make it more attractive to potential homebuyers. According to the American Society of Landscape Architects (ASLA), top-quality professional landscaping can possibly have a ROI (return on investment) of 20 to 30 percent of the overall house value.

Minimizes Noise

Lawns and plants dramatically diminish noise pollution – reducing noise levels by as much as 30 percent over hard surface materials like concrete.

Protects Clean Water in Weldon Springs, MO

Healthy landscaping and lawns near you soak in unhealthy runoff that may otherwise filter into your pool, pond, or another body of water.
There are also several well researched and documented benefits of human interaction with grass, trees, and plants. Research has proven that individuals notice stress relief and healing when interacting with nature or simply viewing it through a window.
Along with landscaping near you in Weldon Springs, MO, other services Poynter Landscape Architecture & Design provides in Weldon Springs, MO include:
Landscaping Near Me in Weldon Springs, MO: Why Pick Poynter Landscape Architecture & Design?
We know it. There are so many landscaping companies to pick from in Weldon Springs, MO and throughout Greater St. Louis. However, we turn your Weldon Springs, MO landscaping plans into reality by banking on our hands-on know-how, expertise, and commitment. That's what sets us apart from those other countless businesses. From initial conception and design of custom spaces to landscape maintenance and expansion, we are the one-stop shop for all of your outdoor needs. When you choose Poynter Landscape, you get:
Reach Out For Leading Landscaping Near Me in Weldon Springs, MO | Poynter Landscape
Poynter Landscape has over 25 years of experience providing outdoor spaces of our customers' dreams throughout the Weldon Springs, MO area. Our team challenges itself to think outside the box and to continuously go above and beyond for each and every Weldon Springs, MO customer. After all, we are working on their property.
For the landscaping of your dreams near you in Weldon Springs, MO, and to transform your property in ways you never thought possible, call Poynter Landscape Architecture & Construction today at 636-256-2600 or reach out to us online.
---