Building Your Outdoor Oasis in Manchester, MO
Pergola builders near me in Manchester, MO. Eager to enhance your outdoor living with a breathtaking pergola? Poynter Landscape Architecture & Construction, with over 25 years of expertise, stands as the go-to choice for residents in Manchester, MO searching for the pergola of their dreams. Join us in bringing your pergola aspirations to life, amplifying your outdoor haven for decades to come.
Benefitting from the seamless synergy of our landscape architects' intuitive design and our builders' unmatched craftsmanship, we proudly stand as the top choice in Manchester, MO for pergola building. Pergolas, among other landscape enhancements, serve as a canvas to imbue your home and outdoor area with a unique personality, extending the warmth and hospitality of your family.
Call Poynter Landscape right now at 636-256-2600 or contact us online.
Download Our Free Outdoor Living Design Guide
Poynter Landscape has a Five-Star rating on Google and other websites for our exceptional customer care and craftsmanship. We've garnered 8 national PLANET Environmental Improvement and Design awards, and we were the Readers' Pick for "Best Landscape Designer" in St. Louis AT HOME Magazine.
You can read our client testimonials, or check out our gallery and project spotlight.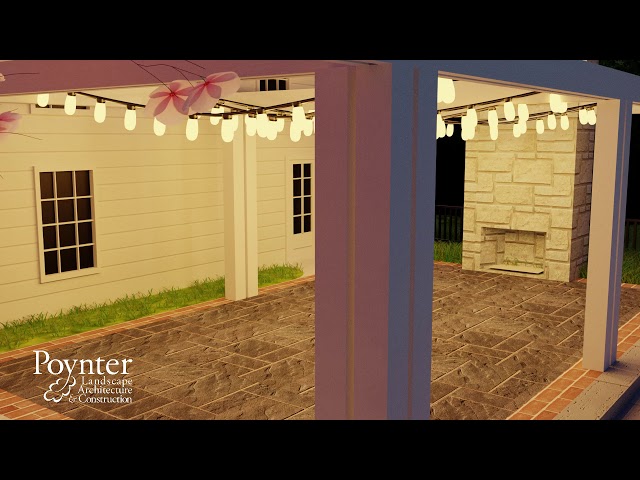 Pergola Builders Near Me in Manchester, MO: Build Your Outdoor Dreamscape
No matter if you want to turn heads and place all eyes on your backyard or you simply want to define your outdoor living space, a pergola is a great choice. Different from gazebos and pavilions, mainly because they don't provide full shade, pergolas are affordable options for any backyard in Manchester, MO. Available in a variety of materials – wood, aluminum, vinyl, and fiberglass – pergolas provide the ideal bridge between indoor and outdoor living.
In your quest for proficient pergola builders near you in Manchester, MO, Poynter Landscape is your ultimate destination. Our expertise in hardscape structures in Manchester, MO and throughout Greater St. Louis empowers you to optimize your outdoor area, providing an ideal setting for hosting gatherings with family and friends. Moreover, our installations offer privacy and help shield you from unfavorable weather conditions in Manchester, MO, ensuring a delightful outdoor experience.
In addition to our sought-after pergolas, our hardscape structures include:
Give us a call now at 636-256-2600 or contact us online.
Poynter Landscape is the go-to place for "pergola builders near me." We also provide the following services for our Manchester, MO customers:
Pergola Builders Near Me in Manchester, MO: Discover the Benefits With the Poynter Pros
Pergolas are versatile outdoor structures that combine style and practicality. They can significantly enhance the charm and functionality of your outdoor space in Manchester, MO. Here are some of the benefits that investing in a pergola provide:
Pergola Builders Near Me in Manchester, MO: Making the Right Decision with Poynter Landscape
When aiming to create the ideal pergola that perfectly aligns with your preferences and available space, partnering with a team of proficient and seasoned professionals is paramount. Poynter Landscape stands as the epitome of expertise and dedication. Our company takes pride in hosting a team of extensively trained and skilled pergola designers and builders right here in Manchester, MO and throughout Greater St. Louis, dedicated to bringing your vision to fruition. The following are key elements that separate us in the Manchester, MO area:
Find the Perfect Pergola Builders Near You in Manchester, MO | Talk to Poynter Landscape Today
Pergolas from Poynter Landscape extend your outdoor living space, are tailored to fit your budget, and offer a variety of design options. If you've been on the lookout for pergola builders near you to create your tranquil outdoor oasis, one that provides that spot of both energy and tranquility, let's talk.
Give the pros a call at Poynter Landscape right away at 636-256-2600 or reach out to us online.
---