Award-Winning Creve Coeur, MO Landscape Design
Landscape design in Creve Coeur, MO. Landscape design in Creve Coeur, MO transcends mere lawn maintenance and tree pruning. Poynter Landscaping, a renowned landscape design company catering to both residential and commercial properties throughout the Creve Coeur, MO area, specializes in the transformation of underutilized areas into all-season outdoor sanctuaries.
Our experienced staff features intuitive design skills from our landscape architects, superior craftsmanship from our builders, and expertise in gardening, irrigation systems, drainage solutions, outdoor lighting, after care and more.
Give us a call immediately at 636-256-2600 or contact us online. Our team of landscape design specialists has the hands-on experience to give you an all-season, multifunctional outdoor haven in Creve Coeur, MO.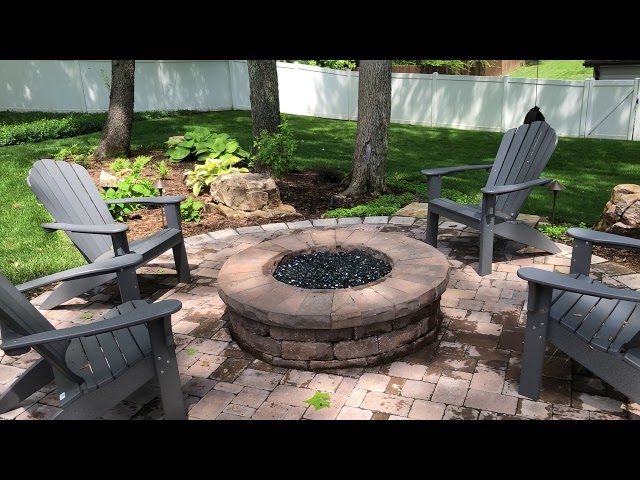 Download Our Free Outdoor Living Design Guide
Poynter Landscape has a Five-Star rating on Google. We have garnered 8 national PLANET Environmental Improvement and Design awards, and we were the Readers' Pick for "Best Landscape Designer" in St. Louis AT HOME Magazine.
You can view our Creve Coeur, MO client testimonials, or check out our gallery and project spotlight.
The Importance of Landscape Design in Creve Coeur, MO
Landscape design is not just about arranging plants and moving outdoor lights and hardscape features. No, it's an art that harmoniously blends the natural environment with your personal preferences and needs. This is precisely why having the pros at Poynter Landscape on your side is a game-changer. Here are some of the benefits of investing in professional landscape design in Creve Coeur, MO:
Is Landscape Design the Right Choice for Your Property in Creve Coeur, MO?
Expert landscape design possesses the transformative ability to turn your outdoor space in Creve Coeur, MO into a functional, aesthetically pleasing, and sustainable environment. Whether your objective is to elevate your property's worth, craft a tranquil haven, or broaden your visual charm, a skilled landscape designer from Poynter Landscape can actualize your aspirations. With a legacy of over 25 years, serving families and business owners throughout Creve Coeur, MO and Greater St. Louis, we have a rich history of producing top-tier, award-winning landscape designs. Irrespective of the size or scale of your project in Creve Coeur, MO, we stand ready to assist you.
Your outdoor space – whether it's a sprawling backyard, a cozy courtyard, a compact urban garden, or an expansive business parcel in Creve Coeur, MO – can be transformed into a haven of beauty and relaxation with the right landscape design from the right company. We bring unity, function, and beauty to your yard or space while incorporating existing features to give you the exact design you want.
In addition to landscape design throughout the Creve Coeur, MO area, Poynter Landscape provides the following:
The Elements of Our Landscape Design in Creve Coeur, MO
By thoughtfully handpicking the right designer and considering the key elements of design, you'll be well on your way to enjoying a stunning outdoor landscape that complements your way of life and the unique characteristics of your Creve Coeur, MO. Within Poynter Landscape's outdoor design expertise in Creve Coeur, some of the prominent features include:
---
Take a look at our landscape design gallery to see what we can create for you in Creve Coeur, MO:
Here are two additional downloadable guides!
Download Free Swimming Pool Design Guide

Download Free Outdoor Living Design Guide

View All Landscaping Services

---
Connect With the Leader in Creve Coeur, MO Landscape Design | Poynter Landscape
If you want your Creve Coeur, MO yard to be unique and have functionality all year long, Poynter Landscaping is the landscape design company you should call now. We are devoted to guiding you through every phase of your landscape design project, ensuring every aspect is executed to perfection. Whether your vision involves the installation of an in-ground pool, the addition of a pergola or pavilion for respite on sunny days, or the creation of a vibrant, expansive floral garden to infuse your yard with color and depth, our staff is dedicated to delivering precisely what you envision.
To learn more about our services, our team, or to get a quote for your Creve Coeur, MO landscape design project, give our team a call now at 636-256-2600, or fill out our online contact form.
---