Skip to content
Spring has sprung and it's time to get outside! Now is the time to consider how you will be using your space this season with your friends and family so you can be prepared for anything. Our favorite outdoor entertaining items include: a bar cart, a large shade umbrella, an outdoor TV, a heater, a fan, a grill, party lights and extra seating.
...AS LOVELY AS A TREE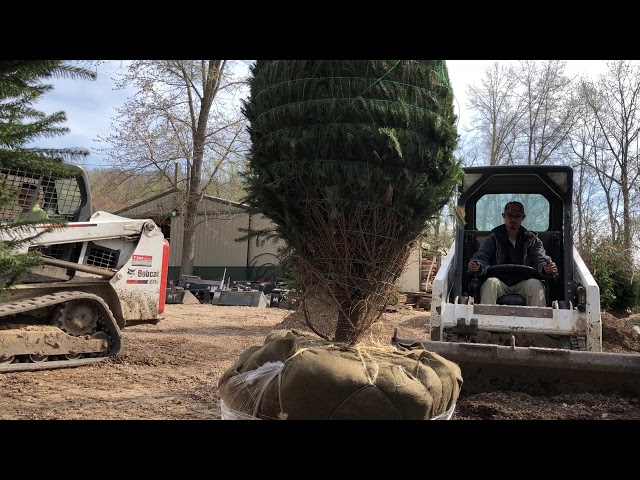 Our crew is busy unloading gorgeous trees for our spring planting projects! Is this one destined for your backyard?
SWIMMING POOL LOOK BOOK
---
---
---
---
---
The summer swimming season is almost here! We're just going to leave these tantalizing images of some of our past projects right here and get back to daydreaming..
Learn more here!
OUR COMMITMENT TO SUSTAINABILITY
In honor of Earth Day, we thought we'd share the story of exactly what happens to yard waste once it leaves your project...
Maintaining green space in your yard is an inherently sustainable practice -- providing valuable wildlife and insect habitat, cleaning the air and water! We have always gone the extra step to also recycle every last scrap of organic yard waste so that none of it takes up valuable space in our landfills. All of the trees, shrubs, leaves, grass, etc. that we remove from our project sites are ground into mulch and then allowed to decompose for a few years until it has turned into compost. We incorporate this rich mixture into existing soils on new projects to improve drainage of our native clay soils and add vital nutrients to help new plants thrive.